7 Flowers dancing in the rain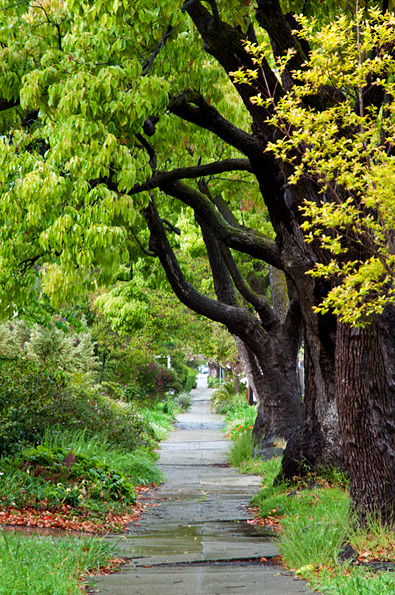 This Chapter introduces the nice neighborhood in South Berkeley, where I lived as a young student back in 1976/77. It is a small marvel of a place, called Stuart Street.
Upon my return, in 2010, I walked the same street again. On a special day in April, i caught the scenery there on camera just after the rain, whilst extemporating on the extraordinary weather conditions reigning in the Bay Area.
To read the text of Chapter 7 together with its pictures, please press the
"Chapter"
Ikon below!
There are also two
"Bonus Chapters"
this time!
To look at the pictures as a slideshow, please press the "
Lightbox"
Ikon below.