5 Walk on the Wild Side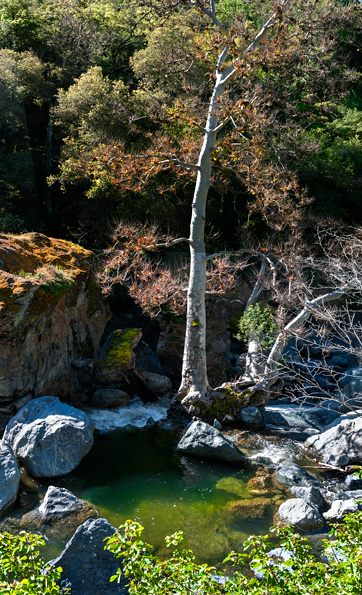 Even if the Bay Area is among the most densely populated areas of the US, there is still plenty of nature to visit.
The largest nature preserve in the region is the
Sunol-Ohlone Wilderness
. My wife and I spent many a day there hiking in the 'seventies. As soon as I had returned to Berkeley in 2010, I hastened to revisit this Wilderness. I was not disappointed; nature was as splendid as ever.
To read the text of Chapter 5 together with its pictures, please press the
"Chapter"
Ikon below!
There is a lot more pictures to see here than in the book! To look at them as a slideshow, please press the "
Lightbox"
Ikon below.